October 27th, 2009
aka: Miklos Olah, Jean-Paul, Jack Slader, Mickey.
Height : 5′ 8"
Dick Size: 8″ plump uncut
Sexual Orientation: Gay
Role: Versatile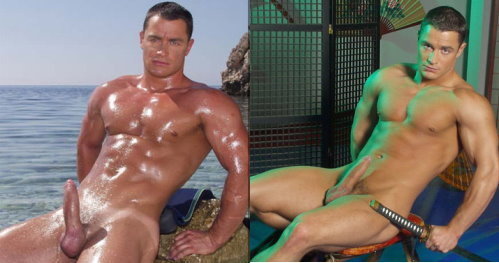 Another one of the most well known hot gay porn star from Hungary, Fred Goldsmith. He is a type of a man you can always admire. He got very beautiful green eyes, muscular physique, soft tanned skin and nice dick.
Fred loves to cum when being fucked, can manage long time bottoming and likes hard dicks, vibrating fingers and both. In one word he's one hell of a guy.