Full length gay porn movies with hungarian hunks: Links to pages with description and screenshots Colt Studio/Olympus
Studio: COLT Studio / Olympus Directed by: Roland Dane Country of Production: Hungary Year of Production: 2006 Models: Danny Roddick, Alex Chandler, Lucio Maverick, Juian Vincenzo, Matt Stefan, Mario McGabe, Freddy Costa, Akos Piros, Giovanni Floretto
In "Hostile" – two American Tourists, Buckshot Men Danny Roddick and Alex Chandler meet by a chance with a Hungarian businessman in an Amsterdam cafe and get more then they agreed on. In search of hot hunks, sex and unexplored fantasies  they go to Budapest.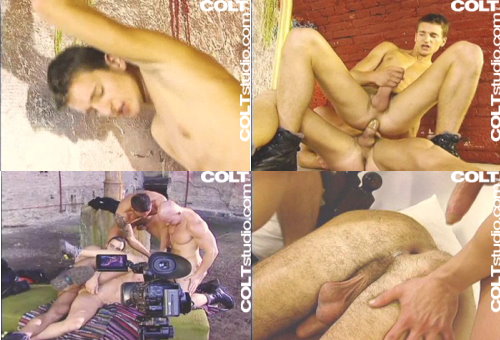 Casting Coach
Studio: COLT Studio / Olympus Directed by: Roland Dane Year of Production / Release: 2007 Country of Production: Hungary Models: Brad Patton, Brian Hansen, Jose Ganetti, Julian Vincenzo, Lucio Maverick, Mickey, Rod Stevens, Roland Dane, Zoltan Gondor, James Jordan, Priscilla Maverick, Sophie Parker, Nico Blade, Janos Volt, Dom Camillo
In Casting Couch we meet another example of Roland Dane's strong narrative and can again watch his talent for strong, erotic excitement. The sex story is about the production of prime time soap opera in Hungarian capital Budapest were an American star will play,  who is represented here by Buckshot Man Brad Patton.
He in the role of the series producer and Roland Dane as director, lead a cast of East European hunks enacting roles behind the scenes and bringing to the story a great deal of sexual action and characters.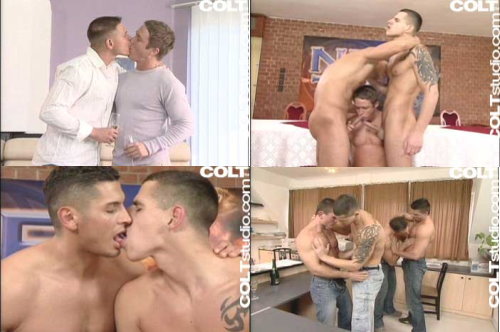 Bodyguards
Studio: Olympus Director: Roland Dane Models: Julian Vinchezo, Fernando Nielsen, Win Diezel, Flavio Valentino, Nicolaus, Ted Harrison, Renato Belaggio, Alfredo, Kane O'Farrell, Enrico Belaggio, Orlando Toro Country of Production: Hungary Year of Production: 2007
An amazing movie! Look what happens in the private lives of body guards! Hunks like Julian Vincenzo and Kane O'Farrell work in the security beat in Bodyguards. This film is full of muscular young gods with dream bodies.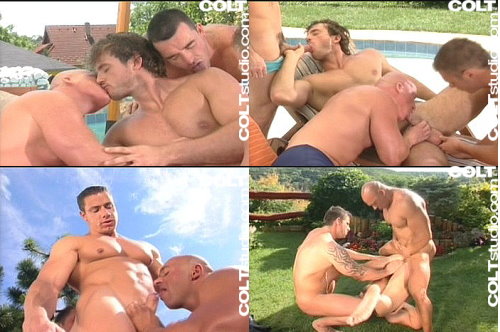 Falcon International
Summer Memories
Studio: Falcon International Directed by: Tom Bradford Year of Production: 2008 Country of Production: Hungary Models: Adriano Cassano, Ludovic Canot, Tim Black, Jose Ganatti, Enrico Tarantino, Julian Vincenzo, Tony Magera, Anthony Brooks
Main characters of the film Ludovic Canot packs his luggadge and is going to leave his summer house, and before it he looks last time into every room, recollecting in his memory the hot times he had together with his buddies in every room.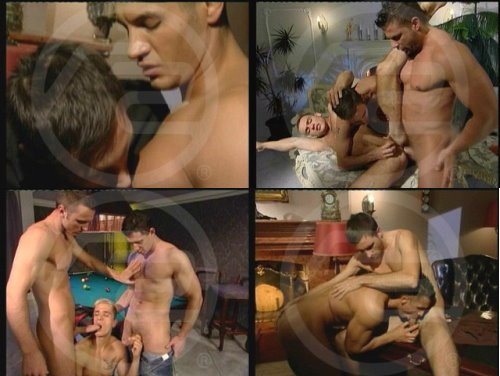 Hungarian Hunks
Studio: Falcon International Director: Tom Bradford Released: 2007 Country: Hungary Stars: Claudio Antonelli, Rick Bauer, Leslie Blue, Andrew Moretti, Jose Ganatti, Alexander O'Connell, Peter Shadow, Flavio Valentino, Julian Vincenzo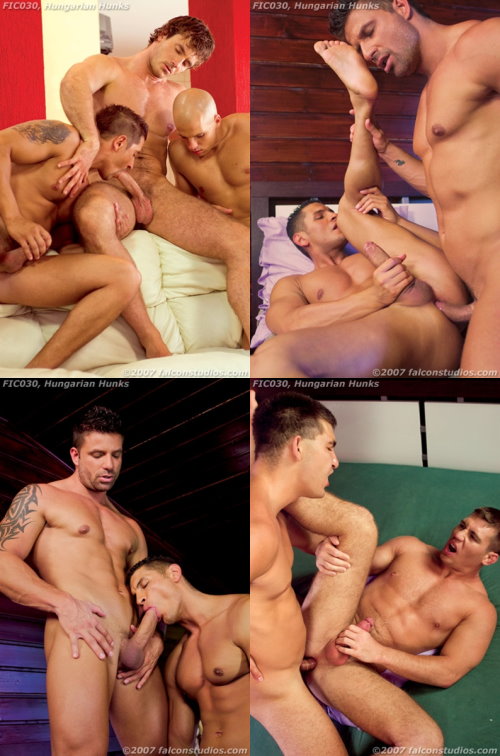 Want some East European Action? You will find it here, there is enough manmeat from Hungary to satisfy any appetite! A four young soldiers return from the a year-long mission being far away they find out that home is the best place in the word and they get everything they missed such a long time!
Studio2000
Commando
Studio: Studio 2000 Directed by: Roland Dane Year of Production: 2007 Country of Production: Hungary Models: Felix Porter, Julian Vincenzo, Josh Lovas, Christian Keller, Austin Rogers, Gabor Szeles, Gabriel Prince, James Jordan, Leslie Bart
Commando is one of the movies that turns me on most of all as I like military theme much. It features a nine sexy Hungarian hunks from International's elite squadron of Studio 2000 engaging in a very hot action!
Paradise Island
Studio: Studio 2000 Directed by: Roland Dane Year of Production / Release: 2005 Models: Mark Bloom, Roland Dane, Steve Gulyas, James Jordan, Gabriel Lantos, Tristan Poiyo, Ronald Poplacek, Gabor Szeles, Julian Vincenzo
Paradise bodies on the paradise island,manly sex actions. Huge Hungarian hunks are cutting loose being on holiday on the island.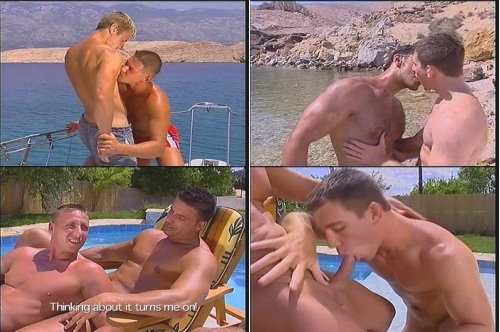 Twin Devils
Studio: Studio 2000 Directed by: Roland Dane Year of Production: 2005 Country of Production: Hungary Models: Chris Youngman, Fernando Nielsen, Giovanni Floretto, Jack LaCroix, James LaCroix, James Riviera, Jose Ganatti, Julian Vincenzo, Mark Bloom
You can call Twin Devils on Studio2000 a bone-throbbing blockbuster produced by Roland Dane. It is excellent in an erotic sense with hyper-energetic sex shows, full of fantastic faces and buffed bodies. This movie features a pair of nice tasty twins.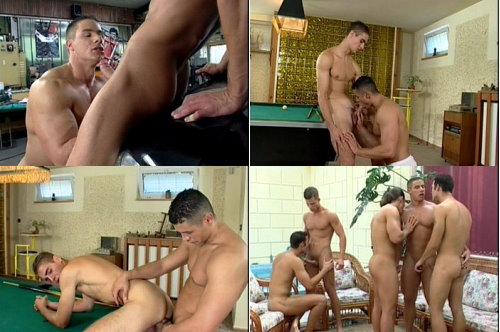 Men at Play
Studio: Men At Play Directed by: Matt Jordan & Rico Country: Great Britain
2008
CITY HEIGHTS: BLIND DATE
CAST: Erik Demko, Julian Vincenzo
Everyone knows that we often  find ourselves undressing people with our eyes, mentally. And when our co-worker is so sexy as Julian its not easy to stop yourself from imagining as you dragged to your knees to suck his thick hard cock. Or having him throw you against the table to your ass and shooting his hot thick load all over you. That's what happened with Erik in this movie…
CITY HEIGHTS: OFFICE RIVALS
CAST:  Matt Stefan / Steve Hunt, Julian Vincenzo
Julian ties Steve to the chair and shows him who is really in charge as Steve was his main opponent in competition for the top spot.
2006:
MAP – THE LIVE SHOW
CAST: Julian Vincenzo and others
The film from the Man At Play's party at Heaven Nightclub in London. Sexy stripping on the mail floor and behind the scenes of what was really memorable  night for Men at Play.
ONE TO ONE: JULIAN VINCENZO
CAST: Julian Vincenzo
A Hungarian muscle  hunk Julian  dons a tux to give you some up close and personal attention. After a drink of whisky he loosens up and then slowly strips out of his evening wear down to only his socks and suspenders to give you your own private cock throbbing performance.
THE RECEPTION 3
CAST: T.J. [T.J. Taylor],  Julian Vincenzo
Receptionist TJ was first to get his hand on muscle hunk Julian just before the interview with Man At Play. TJ receives a just reprimand, and learns in his personal experience how the echelons of power work within MAP
STOREROOM SECRETS
CAST: Michael, Julian Vincenzo
Famous at MAP for his very friendly 'service' to all MAP employees, Michael often receives a visit from those seeking some expert oral relief. At Friday afternoon,with testosterone levels flying high, a new guy Julian comes to him  and wants his smooth tight ass serviced as well as his meaty cock.