Desertion Gay erotic video of 1999 by Pride Video
Seven, men trapped in a desert of their own passion, are brought together by a mysterious and sensual 'desert man'. There's the soldier infatuated by his commanding officer, the photographer who's besotted by his model, the artist, and his craving for male company, and the first-time lovers making out in the ocean. Erotically charged and breathtakingly sensual.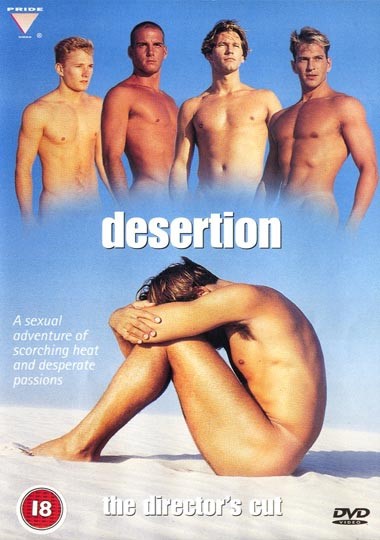 Video 1
Video 2
Visit also gay strippers videos and beautiful muscle men galleries!
More gay erotica:
↓ Naked men in movies ↓